OUR PORTFOLIO DESIGN COURSE IS NOW OPEN FOR ENROLLMENT!
👉 Do you need to create a Design, Art, or Architecture Portfolio and don't know where to start?
👉 Are you a student or design professional and sick of having to guess what your portfolio reviewers want to see?
👉 Do you want to make a great first impression and learn strategies that will have your portfolio reviewer remembering your portfolio hours after they've seen it?
👉 Do you want to spend less time creating your portfolio, and say goodbye to those long sleepless nights where you keep staring at your screen with no direction, no motivation, and no plan on how to layout your portfolio?
💪
THEN YOU'RE READY TO JOIN THE  7-DAY PORTFOLIO MASTER COURSE!
In this step-by-step online video course, We are going to teach you how to complete a design, art, or architecture portfolio in half the amount of time, but with eye-catching strategies that will entice the eyes of a academic review committee or employer.
Hi, My Name is Erica, and I personally know the struggle of what it's like to create a design portfolio from scratch and not really know what to do!
Years ago, while I was still getting my Master's in Architecture, I started teaching incoming freshman how to set up their portfolio to catch the eyes of the admissions team. Little did I know this would be the beginning of my mentorship program for creatives years later:

Design Life Smart | Blueprints for Success


After years of teaching these tips and strategies behind the scenes, I'm excited to share it with a larger audience and introduce the launch of the 7-Day Design Portfolio Master course and seminar!

📘 It's all about looking at the details AND the bigger picture.
📘 It's all about storytelling...
📘 It's all about working smarter and not necessarily harder.
📘 It's all about getting more sleep and saying goodbye to those all-nighters, because I've unlocked some time management hacks that will help you as well.
📘 This blueprint works for many members, and we have the testimonials to share the impact it makes. Be sure to read just some of our testimonials at the bottom of the page!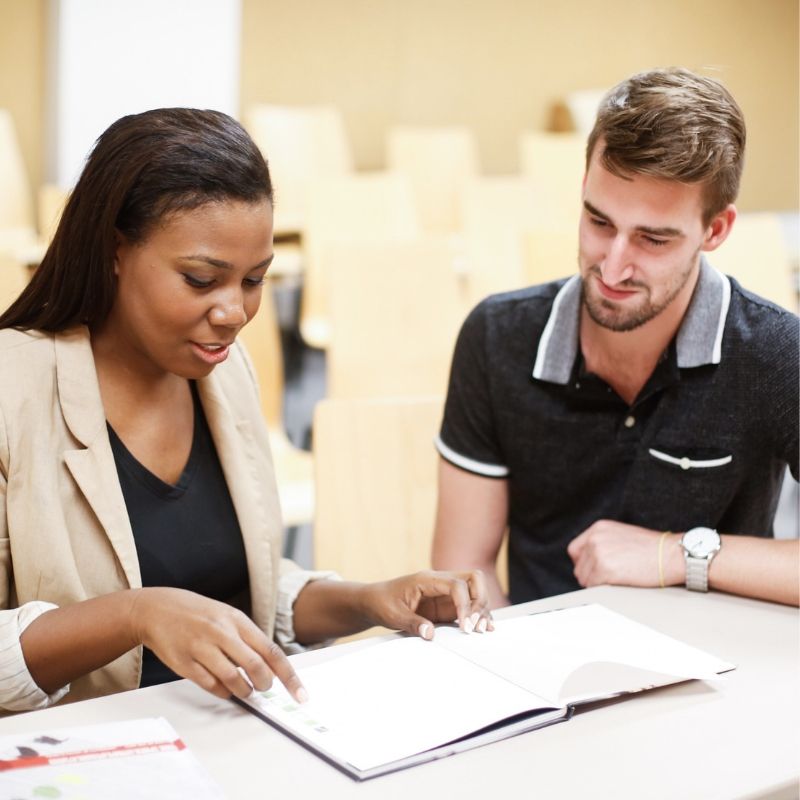 CLICK THE VIDEO BELOW TO LEARN MORE:
 Erica Williams

| Architecture Design Professional As Featured On:

In this Online Video Portfolio Design Series, You Will Learn:
How to make a good first impression on your portfolio reviewer with my (BPM) "Best Project Method"


Secret tips that I've developed overtime for my students and myself that portfolio reviewers are constantly looking for when accepting new applicants. The same secrets I taught my in-person students that got all of them a 100% admissions acceptance rate to the school of their choice.


How to

 

set up your portfolio fast into easy to understand categories that will help you look more versatile.



What to show

 

inside and

 

what NOT TO SHOW

...

 

EVER.
How to

 

take quality photos

 or scans 

of your work (drawings, painting, architecture models, sculptures, etc.)


My favorite

 

real life examples that follow my BPM formula.


How to edit the photos of your creative work

 

to look high quality and eye-catching.


Photoshop Tricks for editing your work and adding features that you have not seen before.


How to

 

brand your portfolio

 

without looking too over the top cliché,

 

and why over branding your portfolio can actually hurt your chances.


How to

 

layout your page

 

to speak for you, even when you're not there to explain it.


How to

 

add text and supplementary features... THE RIGHT WAY.


How to leave a

 

lasting impression

 

and improved your chances at getting a callback or admitted.


And more!
HERE'S A SNEAK PEAK OF SOME OF THE COURSE CONTENT:
INTERVIEWS WITH OTHER INDUSTRY EXPERTS:



+ FREE BONUSES!
🎁

PRESENTATION TIPS:

 How to present your portfolio during a job interview or a client pitch.

🎁

RESUME WORKSHOP:

 How to design a one page resume to increase your chances at getting an interview. I did it in the middle of one of the worst recessions of our time in 2009 and got into the #1 Architecture and Design firm in the world. It works.

🎁 

FREE EBOOK ($19.99 value) "The Design Portfolio Blueprint"

 Teaching you the top 10 Mistakes to Never make when creating a design portfolio.
BE SURE TO DOWNLOAD YOUR FREE COPY AT THE 
ORDER CONFIRMATION PAGE VIA THE LINK
AFTER YOUR PAYMENT IS PROCESSED:
Still not sure?
Check out just some of my MANY testimonials from real, dedicated, and satisfied members:


SO, ARE YOU READY TO BECOME A PORTFOLIO DESIGN MASTER?

*CLAIM YOUR SPOT BY CLICKING: ADD TO CART
 
NOTE PLEASE READ BEFORE ORDERING:
This course does NOT guarantee admissions or acceptance into ANY program in which you are submitting your portfolio. Results are on a person by person basis. The content strategies should just be used as a guide to get your portfolio started and completed within an ideal timeframe. ***Due to the nature of this course, live trainings, and the proprietary information we share with you, you can only be refunded within 30 days or before 40% of the videos are watched.