👉 Tired of guessing how to get your ideas out of your head fast and onto paper?
👉 How you seen a loose sketch before and wonder to yourself, "How did they do that!?" and are ready for someone to explain step by step on how to go from a tight, realistic sketcher ➡️ to a loose and lively sketcher?
👉 Ready to switch off your perfectionist ways and gain more time by drawing faster and with character?
👉 Do you want to learn how to sketch faster with a loose approach, but don't know how or where to start?

IF SO... 


💪OUR SPEED-SKETCHING COURSE IS PERFECT FOR YOU!
OPEN ENROLLMENT PERIOD IS NOW ACTIVE FOR A LIMITED TIME ONLY - CLAIM YOUR SPOT TODAY!
 Taught by Erica Williams

 

| Architecture Design Professional As Featured On:

IN THIS COURSE YOU WILL LEARN:
✅

 

In this A-Z online course, you will learn how to speed-sketch fearlessly so you can pick up a pen and document your ideas and what you see around you - Anytime, Anywhere!


✅ How to draw specific shapes, lines, and volumes - the speed sketching way.


✅ Why it's important to use a pen instead of a pencil and how to make the switch as soon as possible.


✅ How to break free of your perfectionist ways and be free and loose as you draw.


✅ How to stretch and warm up your hands to get the best results, even BEFORE drawing.


✅ The correct supplies you'll need to support your sketching and confidence and techniques

 

to achieve some of my favorite techniques.


✅ How to compare what you see with what you draw by learning the art of noticing 'negative space'.


✅ ...And more!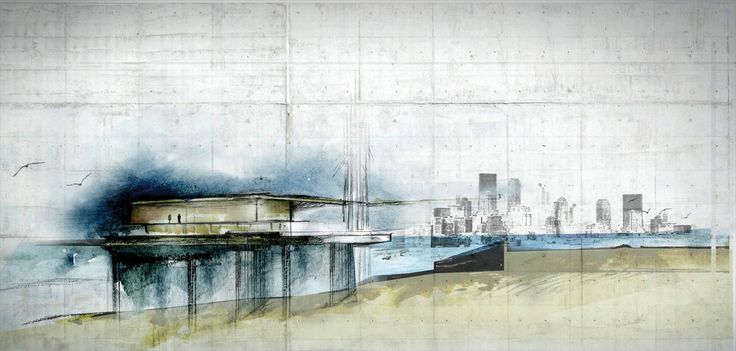 WHAT YOU GET :



✅ Step by Step Expert Advice from a professional and award winning speed-sketcher.


✅ The access link to Live Trainings and Interviews with other sketch experts. Can't make it to the Live Trainings? No problem! You will also gain access to the video library to re-watch all of the trainings anytime, anywhere.


✅ Access our private Facebook Community to learn and share your ideas/layouts with like-minded individuals from all around the world.



A SNEAK PEEK OF THE COURSE CONTENT:
BONUS TRAININGS:



 🎁 SKETCHBOOKING WORKSHOP: You'll learn composition and layout techniques when setting up your journal or sketchbook entry.



🎁 

NAPKIN SKETCH TUTORIAL: Watch Erica as she shares about the tradition of a napkin sketch and the importance of knowing how to sketch spontaneously. 
ARE YOU READY TO LEARN HOW TO SPEED SKETCH?
*CLAIM YOUR SPOT BY CLICKING: ADD TO CART
NOTE PLEASE READ BEFORE ORDERING:
Practice and application of the concepts are key to seeing improvement. Results are on a person by person basis. Due to the nature of this course and the proprietary information that we will share, we can only provide refunds within 30 days of purchase and with less than 40% of the videos watched.